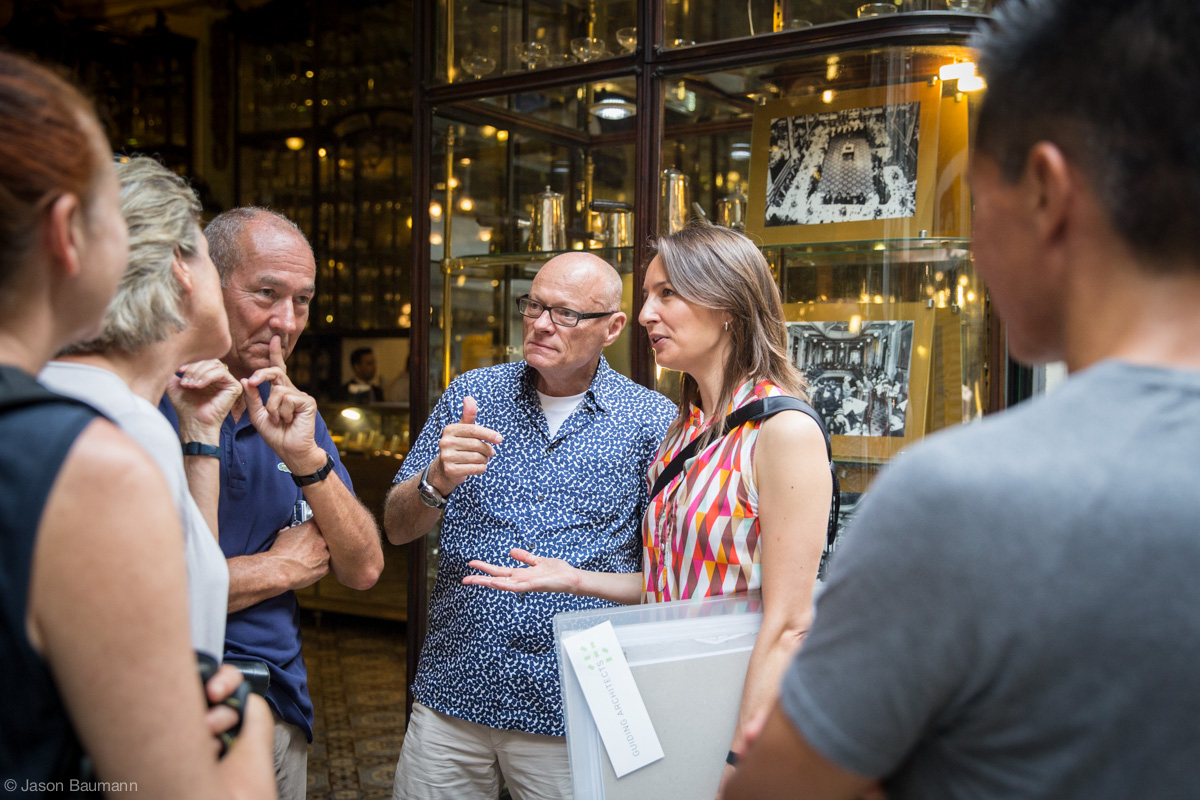 Testimonials
Guiding Architects Rio de Janeiro in Brazil offers professional architectural guided tours, guided exclusively by architects, architectural historians or architecture journalists. Our thematically tours focus each on a special theme encouraging a deeper understanding of it. Our local guides are well connected with the architecture scene through their activity as architects and dispose on a broad and sophisticated knowledge on both architecture history and contemporary construction activities. Also, they often enable admission to buildings which normally remain closed for tourists.
Testimonials
Josef und Andreas Kirsch, November 2016
Sämtliche Reiseleitungen in Rio, Brasilia und Sao Paulo, ausgesprochen kompetent und sympathisch! In so kurzer Zeit derartig viele Eindrücke gewinnen zu dürfen, ist schon bemerkens- und dankenswert. Das Reagieren auf Unvorhergesehenes und nicht Planbares war ausgesprochen professionell und engagiert. Nicht zuletzt die Teilnehmenden waren ein großer Gewinn. Vielen Dank dafür.
[English translation: All tour guides in Rio, Brasilia and Sao Paulo, very competent and sympathetic! Being able to gain so many impressions in such a short time is remarkable and appreciated. Reacting to the unforeseen and unpredictable was extremely professional and committed. Last but not least, the participants were a big win. Thanks a lot.]
Bianka Werth, November 2016
Super Reisegruppe / intensiv und gut recherchierte Führungen!
[English translation: Great tour group / intense and well-researched tours!]
Antje Hellwig, November 2016
Die Reise insgesamt war toll und wird mir auch lange in Erinnerung bleiben!
[English translation: The tour was great and will be remembered for a long time!]
Eberhard Schwarz, May 2016
Anfügen möchte ich meinen besonderen Dank an Barbara Iseli, die hervorragende Arbeit geleistet hat. Sie hat hervorragend mit der Gruppe kommuniziert, war flexibel bei der Organisation, hat ein sehr interessantes Programm zusammengestellt und uns umfassend zu allen Programmpunkten ihr profundes Wissen weitervermittelt. Die Hotels in Brasilia und Ouro Preto waren aus meiner Sicht besonders zu erwähnen wegen der Historie und des Flairs. Was diese Reise auszeichnet - die Möglichkeit Gebäude auch innen zu besichtigen und Architekten und Fachleute zu treffen begeistert bei den Architekturreisen besonders.
[English translation: I would like to express my special thanks to Barbara Iseli, who has done an excellent job. She communicated excellently with the group, was flexible with the organization, put together a very interesting program and passed on her profound knowledge comprehensively to all program points. The hotels in Brasilia and Ouro Preto were in my view particularly to mention because of the history and the Flairs. What distinguishes this trip - the possibility to visit buildings inside as well and to meet architects and professionals are particularly enthralled by architectural journeys.]
Barbara Hoppe, May 2016
Barbara kümmerte sich um jeden und alles und organisierte sehr gut.
[English translation: Barbara took care of everyone and everything and organized very well.]